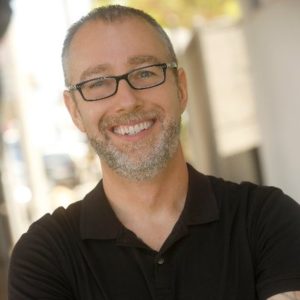 A nationally recognized speaker, author and consultant on creating a more financially sustainable and effective social sector, David Greco brings more than 25 years of experience in in driving the growth and impact of social sector organizations.
David serves on the board of Social Venture Partners Los Angeles and on the Southern California Advisory Board for Opportunity Fund. He is the author of "Nonprofit Financial Management" featured in "Nonprofit Management 101: A Complete and Practical Guide for Leaders and Professionals" edited by Darian Heyman. David served for ten years in the Air Force and Air Force Reserves and earned his M.A. in Political Science from Villanova University and B.S. in History & Politics from Drexel University.
David regularly presents as national conferences such as BoardSource, Grantmakers for Effective Organizations, Independent Sector, Social Enterprise Alliance, Association of Corporate Contribution Professionals, and Exponent Philanthropy as well as numerous local and regional conferences. He has provided training for staff and grantees for dozens of foundations including the David & Lucile Packard Foundation, Flora & William Hewlett Foundation, the Bill & Melinda Gates Foundation, Weingart Foundation, Ford Family Foundation, Greater New Orleans Foundation, and Virginia G. Piper Charitable Trust.
David is currently leading the Think Money First! workshop series to allow social sector leaders to maximize their ability to deliver high quality services to the most vulnerable constituents living in under-served, under-capitalized communities.